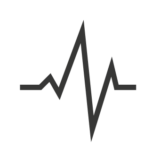 Workers Health & Safety
Exposure to airborne particles can cause several health issues including respiratory and skin diseases. Absolent's filter units capture the particles and delivers 99.97% clean air.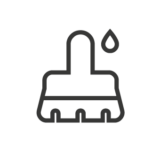 Greasy Work Environment
Air escaping from the production lines contain particles which could harm electronics and create a greasy work environment. Absolent's filter units captures and removes particles and oil smoke and leaves the air clean.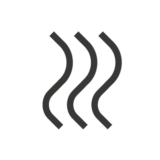 Odors Complaint
Exhaust air from machines can be odoros and cause complaints from workers and neighbours. Absolent can offer a carbon module or a built-in technology from AirMaid® to eliminate odors.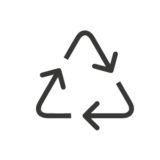 Waste Heat
The oil mist laden air creates challenges to recover the heat produced in the processes. Absolent offers heat exchangers making it possible to reclaim some of the heat to ensure energy efficiency.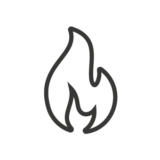 Fire Hazards
Grease in ducts etc. poses an increased fire risk. Talk to us – we will customize a solution for you and work together on local fire codes to make sure your needs are met.

Clean air with A
•

smokeFood

The A•smokeFood range is developed with food processing in mind, with every component built to last in that environment. As always, the Absolent filter units guarantee 99.97% clean air.
Durable in tough conditions
A•smokeFood is primarily* made of acid proof stainless steel (1.4404), that also applies to the components in the unit. This gives you a filter unit that can handle high temperatures and humidity. In fact, A•smokeFood is built to manage 90°C as a standard, and it comes with analogue gauges.
There are condensation traps to make sure no oil or water can accumulate in the tubes or get into the measuring clocks. When higher temperature demands are required, we advise diluting the air to reduce the temperature.
Ease of service & less production stops
As the A•smokeFood units are made of acid proof stainless steel (1.4404) it is easy to facilitate and clean. The pre-filtration comes as standard, and they are serviceable during operation. When there is a risk of cooking oil and grease solidifying, a heated option available to prevent clogging of filter element or draining. The return oil can be collected at the inlet plenum of the filter unit for recycling, and depending on what you need, we offer different types of drain solutions – such as a pump. The condensation traps are easily emptied and cleaned by just unscrewing them.
Tailormade for the food industry
The smart design of the A•smokeFood facilitates oil and water drainage with the sloped air intake. The modular design of the drainage unit allows for a variety of needs and the air intake is available for installation from the left, right or back.
A•smokeFood is developed with food in mind, but also to be able to adapt and provide a tailormade solution. These filter units are durable and can withstand high temperatures. They are designed to be easy to maintain, and most importantly – to give you clean air!
A
•

smokeFood - developed with food in mind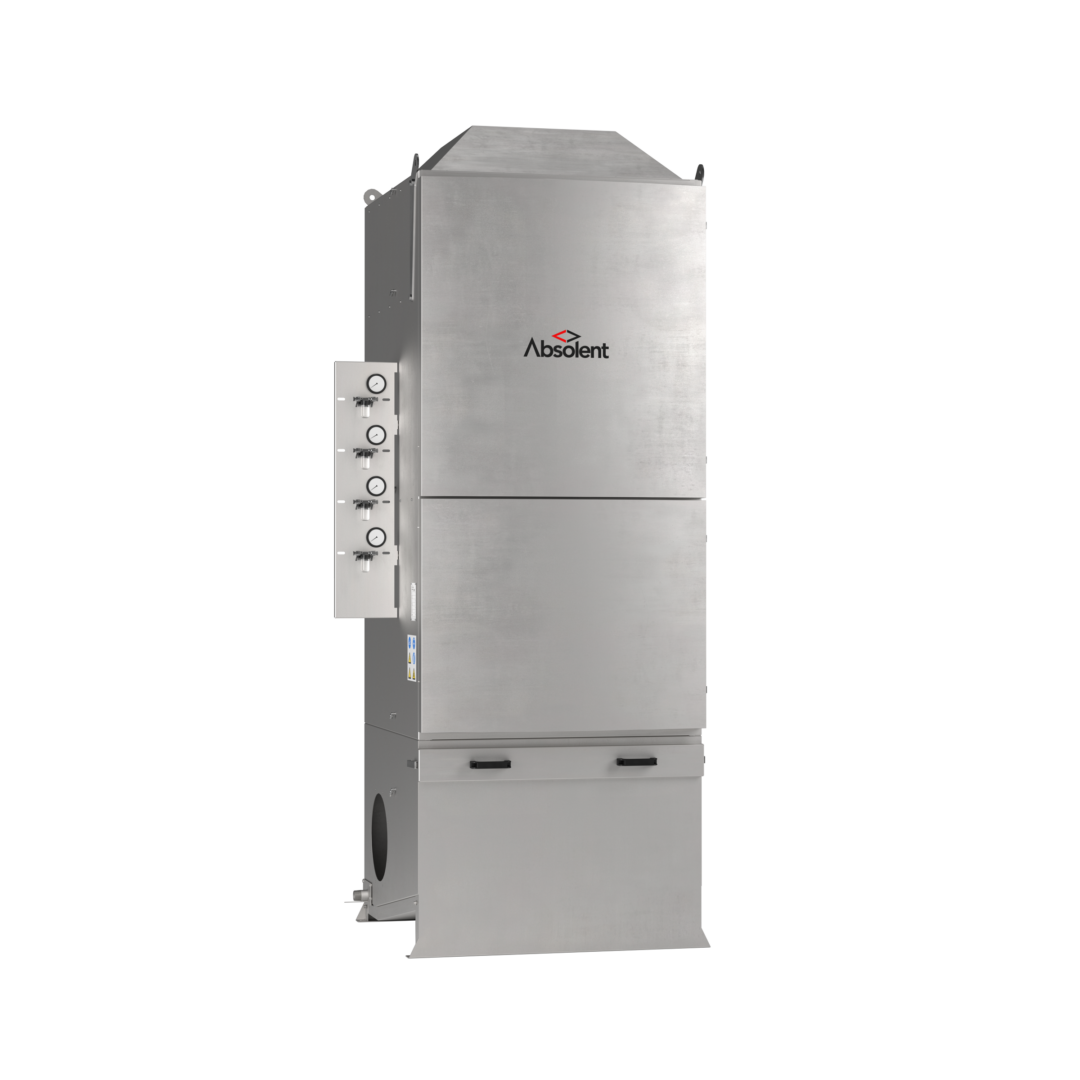 In collaboration with TurboSwing® & AirMaid®
An option that is available in the Absolent pollution control product offering is TurboSwing® technology. A pre-filtration solution, designed for high efficiency, can be used with variable air volumes. TurboSwing® uses rotary motion to mechanically separate fat, oil and grease particles already at the source.
Prevents over 90% of particles over 5 microns to enter the extraction duct.

Reduces maintenance and energy consumption.
A complement in the Absolent pollution control assortment is AirMaid®. AirMaid® is proven to be one of the most cost-effective solutions on the market. Easy to install, low maintenance and energy consumption. It is easy to fit to a new construction as well as a retrofit. The AirMaid® technology changes the structure of the oils and break them down to water and minerals that can be transported with the exhaust out. An additional benefit is to reduce odors up to 95% before the air is extracted- TurboSwing® and AirMaid® are proven technologies that are installed in thousands of cooking applications around the world.
Companies within the food industry that are using Absolent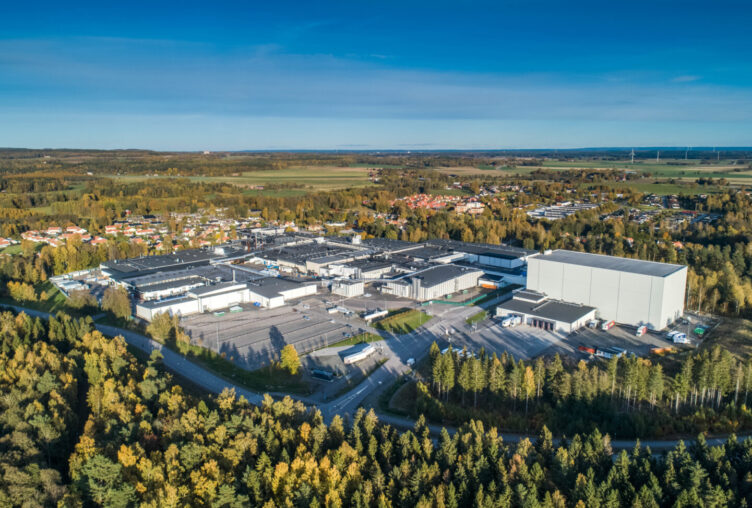 Products that are suited for food