Say hello to A
•

smart

Old factory floors are becoming new digital landscapes as the industry changes at a rapid pace. A•smart is a prime example of what is commonly referred to as the "Internet of Things", examples of which can be found everywhere in our everyday lives – from smartwatches to self-driving cars. Now you can have full control of both your filter units and the production environment – without having to move an inch.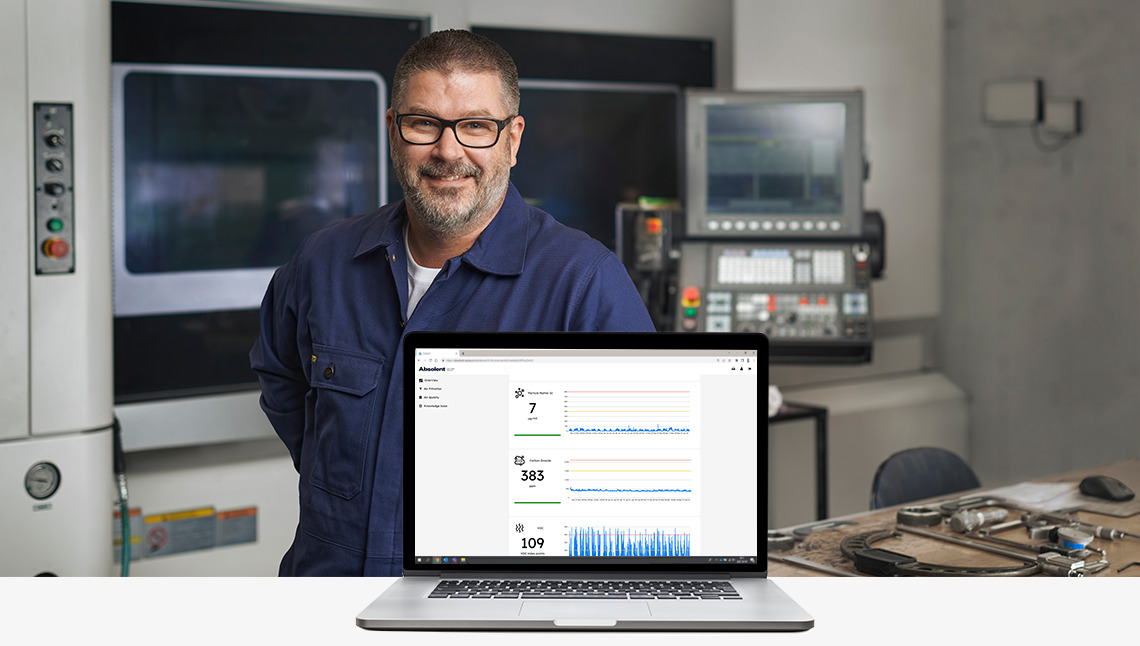 A better environment for people, equipment and premises
Our goal is to ensure that the air you breathe is as good and safe as possible. Pollutant-free air that is a comfortable temperature increases both well-being and working capacity. In addition, all equipment performs better when housed in clean, fresh premises. A•smart measures air quality continuously and tells you when something changes. A simply great working environment.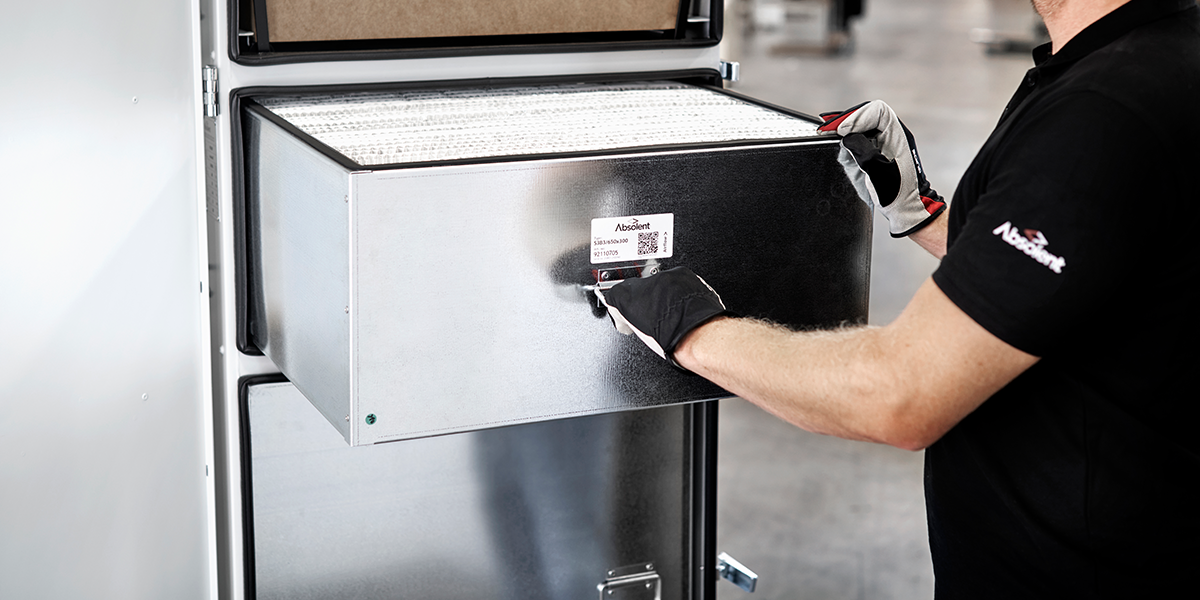 A
•

smart is easy to get a return on

Say goodbye to emergency stops and putting on the brakes. A•smart is an intelligent and closed system that flags up planned maintenance, so that you avoid production stoppages. By investing in A•smart you will:
Minimize maintenance costs through planned maintenance
Maximize performance of the filter units
Maximize the life span of your filters, only replace when necessary
Comfortable and safe air
The journey towards a cleaner work environment continues. A•smarts digital overall solution means that we can measure as many as five different parameters in your air. Not only do you keep a close eye on your air filters, now you also get to know if the temperature is too hot or low or if you have a dangerous amount of dust or soot in the air.
Particle matter
By eliminating soot and dust in the air, you can breathe easier with healthier lungs.
CO₂
Low levels of CO₂ contribute to more alert employees and higher work productivity.
VOC
By detecting VOCs quickly, you avoid illness and absences in your workforce.
Relative Humidity
Adapted humidity reduces the risk of electronic components becoming exposed to static electricity and flashovers.
Temperature
A comfortable working temperature contributes to better working capacity and reduces the risk of accidents.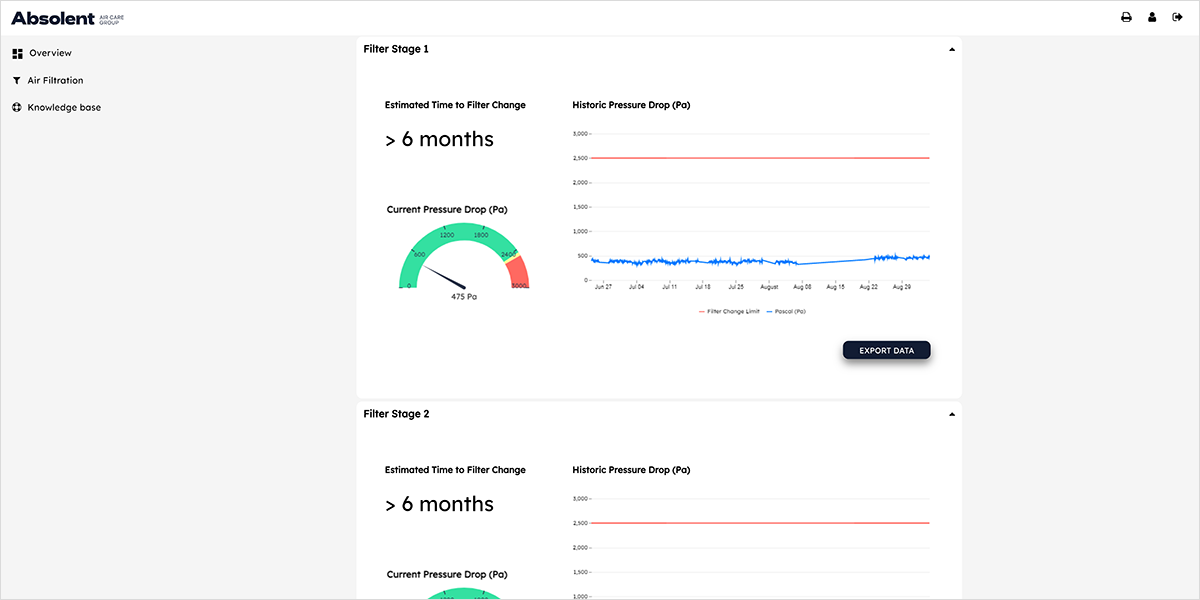 Do you want a demonstration of our dashboard?
Relax until A
•

smart gets in touch

A•smart gives you control over your filter units and your working environment via a user-friendly dashboard that analyzes and presents all data in a way that is easy to understand. The system ensures that you get the right information at the right time, and you can choose whether you want to get status updates via your computer or mobile device. With A•smart, you can focus on what you are doing, confident in the knowledge that the system will automatically alert you if something requires your attention.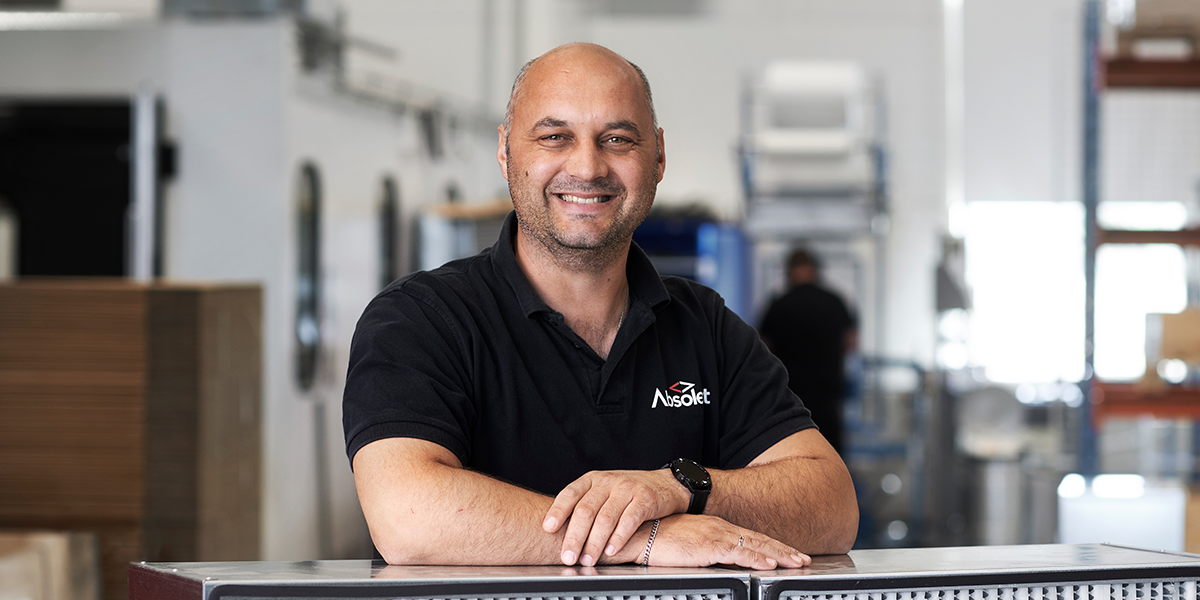 Secure systems that suit everyone
A•smart is a secure system that communicates via 2.4GHz radio and GSM/LTE, just like mobile phones. It is therefore completely independent from your existing networks, giving you world-class data security. You can also use your local network with the help of Modbus.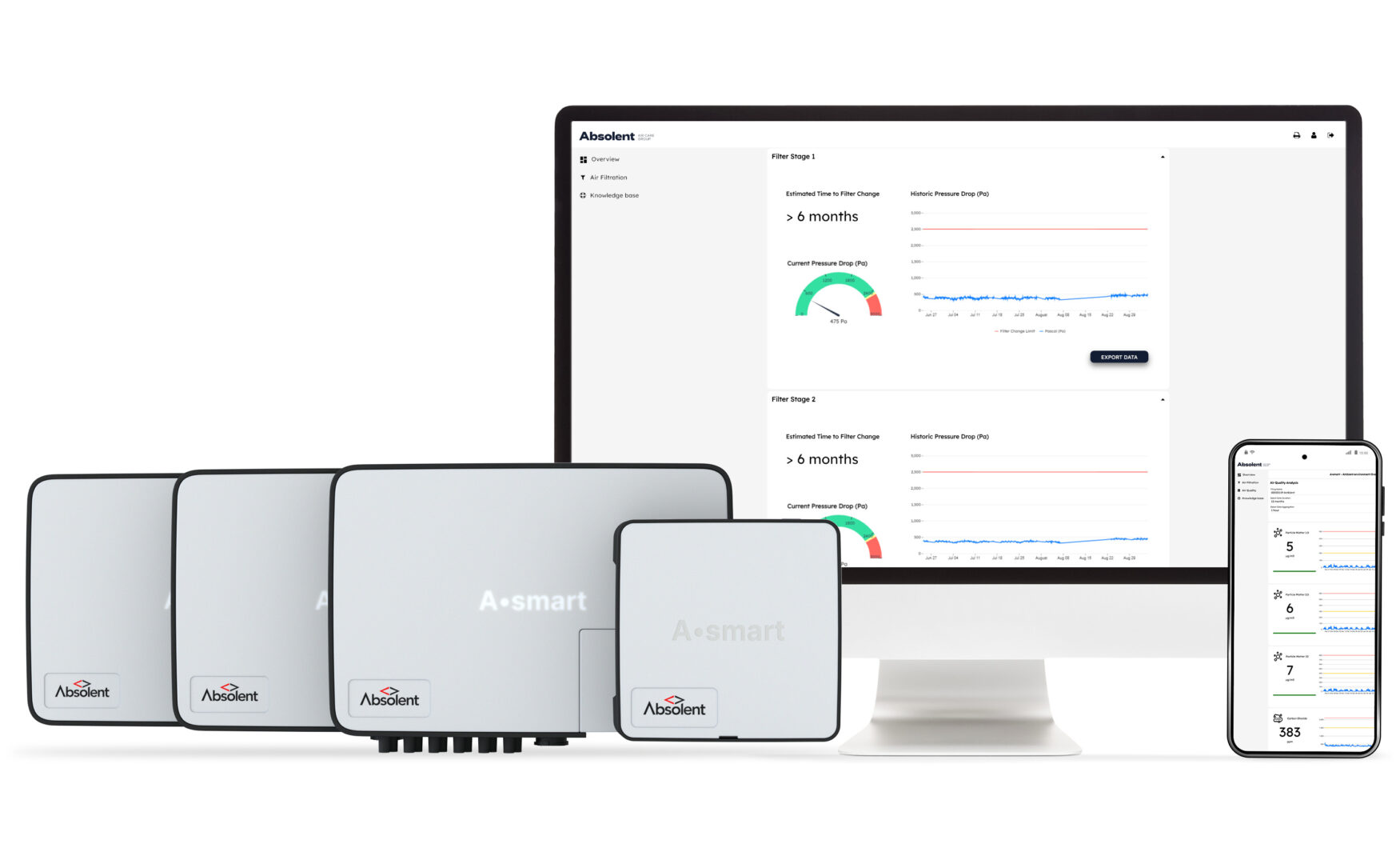 Reporting - just a click away
A•smart makes all of your reporting so much easier. Historical data can be used for both internal and external reporting, such as ISO 45000 and ISO 14000. You can analyze your maintenance, see trends and get black-and-white info about what drives your costs through measurements, values and analyses.
Why A
•

smart?
Better air quality, better working environment and cleaner premises
Reduces unplanned stoppages in production
Helps your machines to achieve optimal performance
Contributes to better health, a higher well-being and less absence due to illness
Helps you to retain and attract the best staff