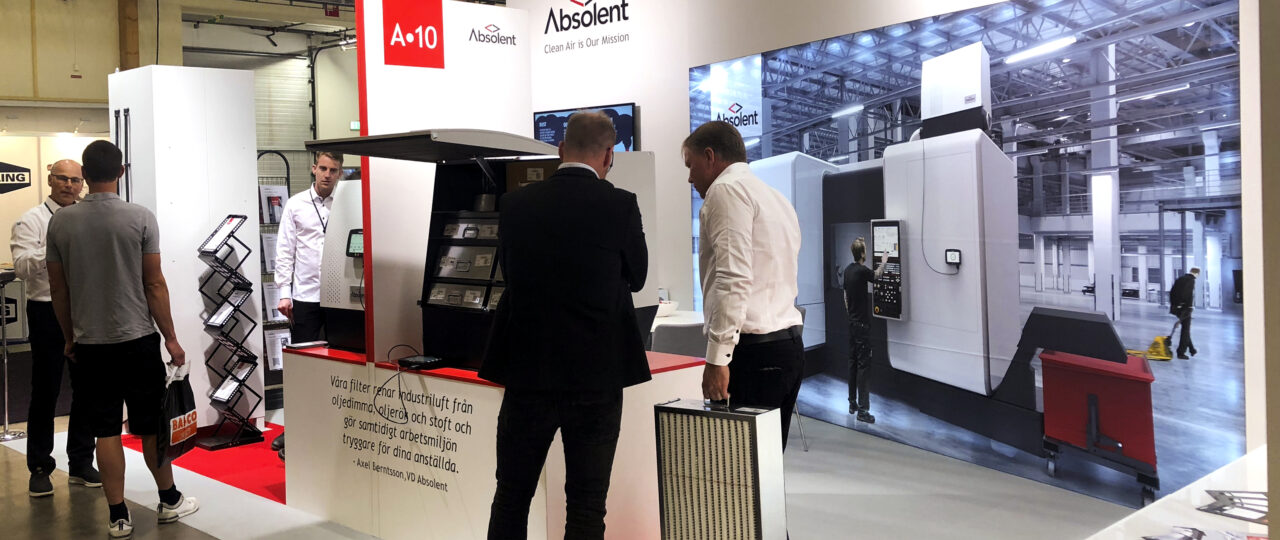 – We've met with many customers, both current ones and potential new ones. We have noticed that there is a great interest for our products and that Absolent is a well-known brand among the visitors at Elmia Machine Tools which makes us very happy. We are also really pleased with our stand this year, the layout and design is perfect and the cooperation with the stand builders at Elmia has worked great, says Mats Larsson Sales Engineer and responsible on site for the sales team and exhibition.
Elmia Machine Tools takes place in Jönköping from May 15-18 and is the largest production technology fair in Sweden. Here you can find a wide range of machine tools, precision tools and measurement technology. More about the exhibition here. In our booth, we show our latest oil mist filter A•5 together with the electronic control unit A•control and other solutions for filtering oil mist, oil mist and dust.
If you are in the area we would love to meet you! Come and chat with us in booth B07:57 in hall B and we'll answer all your questions about how to get clean air in the workshop. If you sign up for our newsletter in our booth you also have the chance to win a dinner for two at a five-star restaurant. Welcome to our booth!