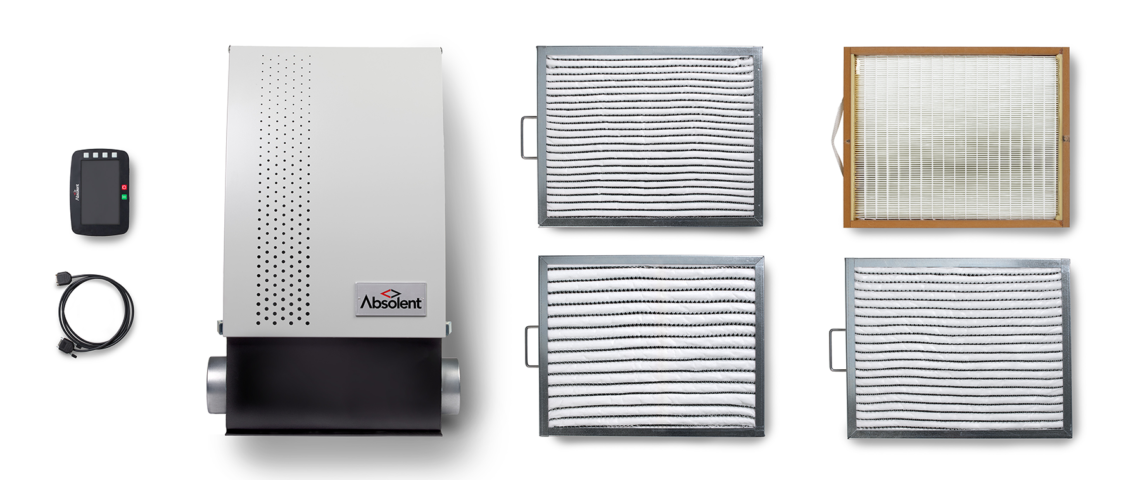 Supreme filtration efficiency
A•5 consists of four filter stages. Three of them supplied with the patented Absolent Catch & Release® function, which normally allows for at least one year of maintenance free operation, even when the machine is running 24-7! The final filter stage is a HEPA H13. It ensures that the filtered air is free from oil particles. At full capacity the A•5 is handling over 1.5 barrels of oil every year and just a teaspoon of the oil is let out into the air.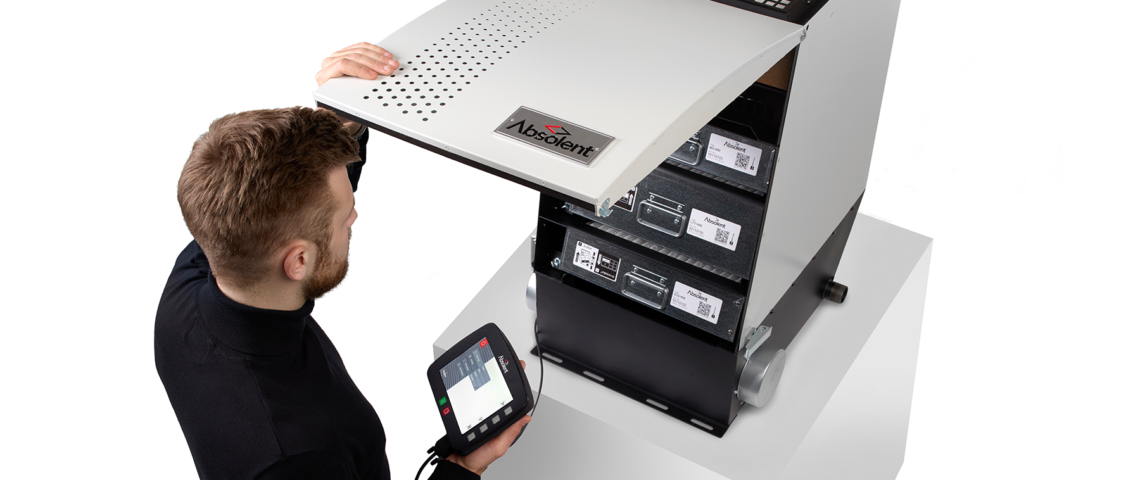 Energy efficient EcoDrive
The A•5 is equipped with an energy efficient EC fan which increases its speed to adjust the air flow when the door of the machine is opened.  This way the contaminated air is kept inside the machine and the operator is protected. When the machine door closes the fan decreases its speed. This function is called EcoDrive.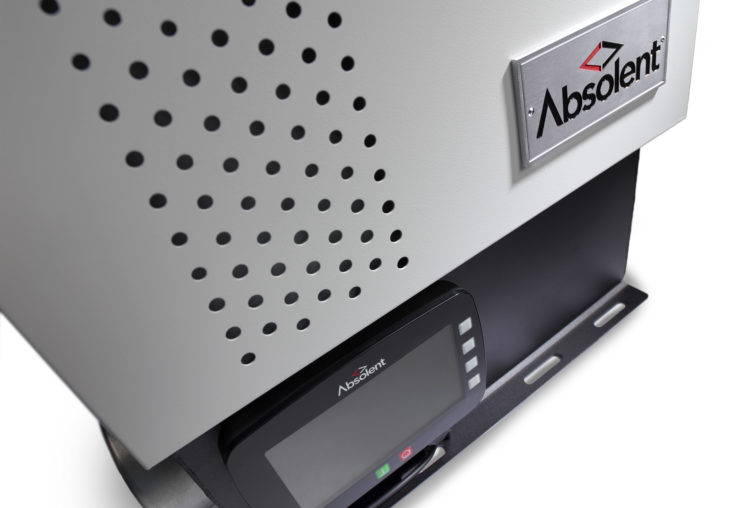 Small and compact
A•5 is our smallest largest filter unit. It has been developed to handle oil mist and oil smoke from the small, but tough machines in your workshop. Its compact size makes it easy to place almost anywhere. It is ideal for machine mounting, but it can easily be fitted onto a floor stand or hung from the wall or ceiling as well.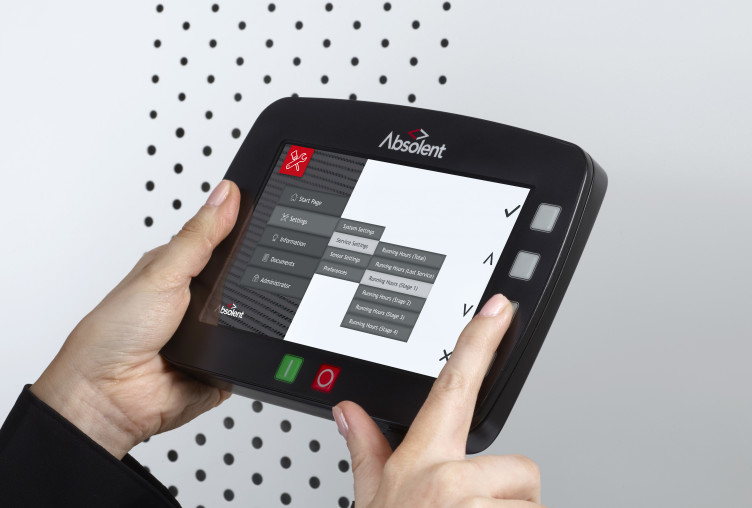 Take Control with A
•

control

A•5 comes with a hand-held, electronic device with a seven inch color screen that gives new opportunities to manage, control and monitor the filter unit. The A•control shows the information about pressure drop over each filter cassette, running hours, fan speed and much more. The settings are easily adjusted from the hand unit.  It is also prepared for Industry 4.0 with digital signals that makes the supervision and/or external start and stop of the filter unit possible from anywhere in the world.