Say hello to A
•

smart

Old factory floors become new digital landscapes when the industry changes at a rapid pace.
A•smart is a classic example of what is called the Internet of Things and which our everyday lives are already full of. From clocks to self-driving cars – and now in the form of a solution that keeps your filter units and production in prime condition. Always.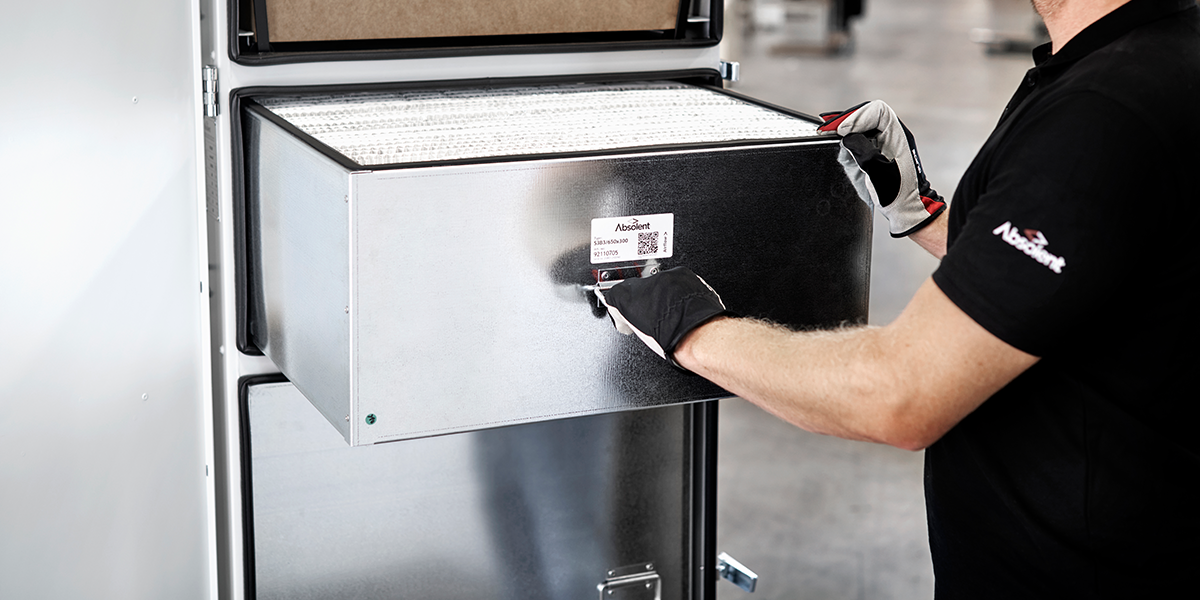 A
•

smart is easy to get a return on

Say goodbye to emergency stops and putting on the brakes. A•smart is an intelligent and closed system that flags up planned maintenance, so that you avoid production stoppages. By investing in A•smart you will:
Minimise maintenance costs through planned maintenance
Maximise performance of the filter units
Maximise the life span of your filters, only replace when necessary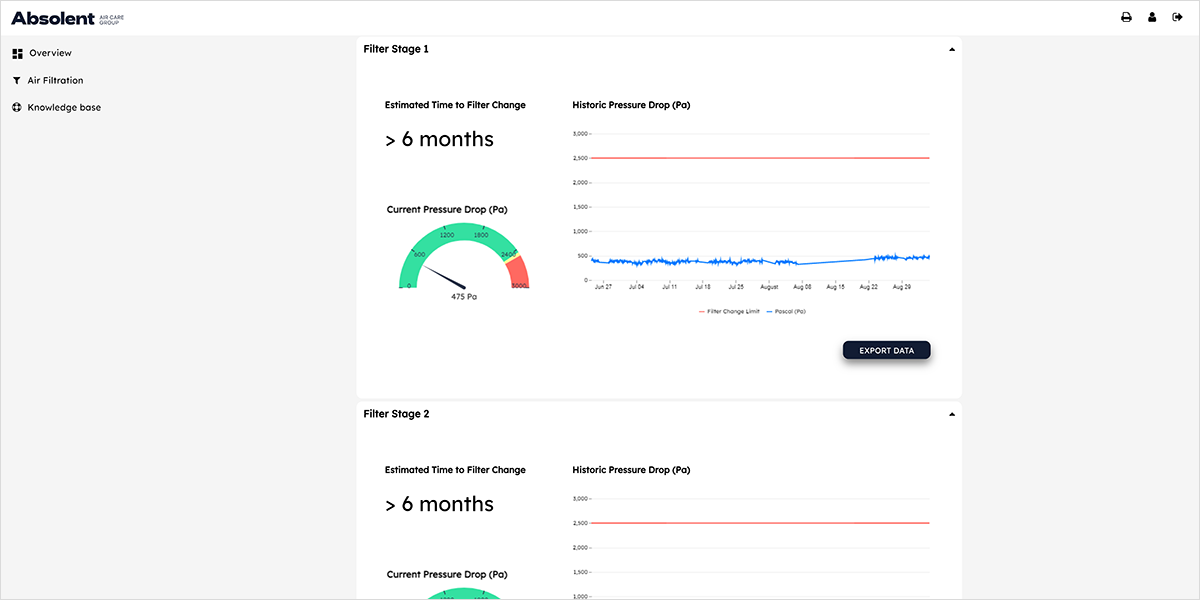 Do you want a demonstration of our dashboard?
Relax – until A
•

smart calls

The system gives you full control over your filter units via a well-arranged dashboard that analyses and presents all data clearly and comprehensibly. The right person gets the right information at the right time. You decide whether you want to check the situation on the computer or the mobile.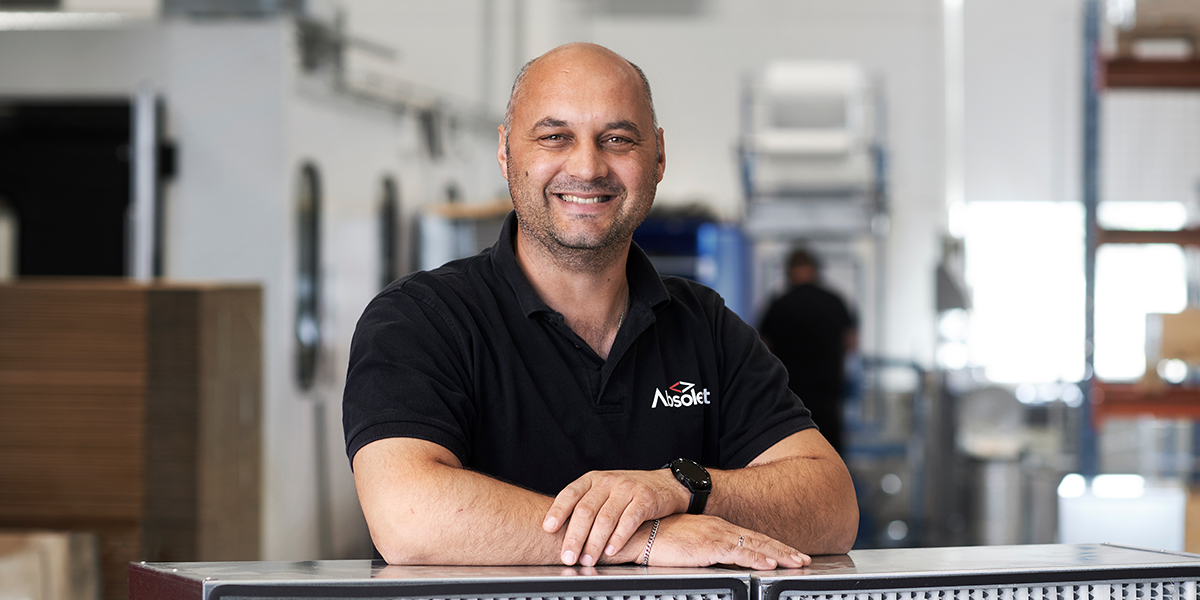 A reliable, autonomous system
A•smart is a secure system that communicates via 2.4 GHz radio and GSM/LTE just like your mobile phone. In other words it is completely independent and disconnected from your existing networks to give you data security of absolutely world-class.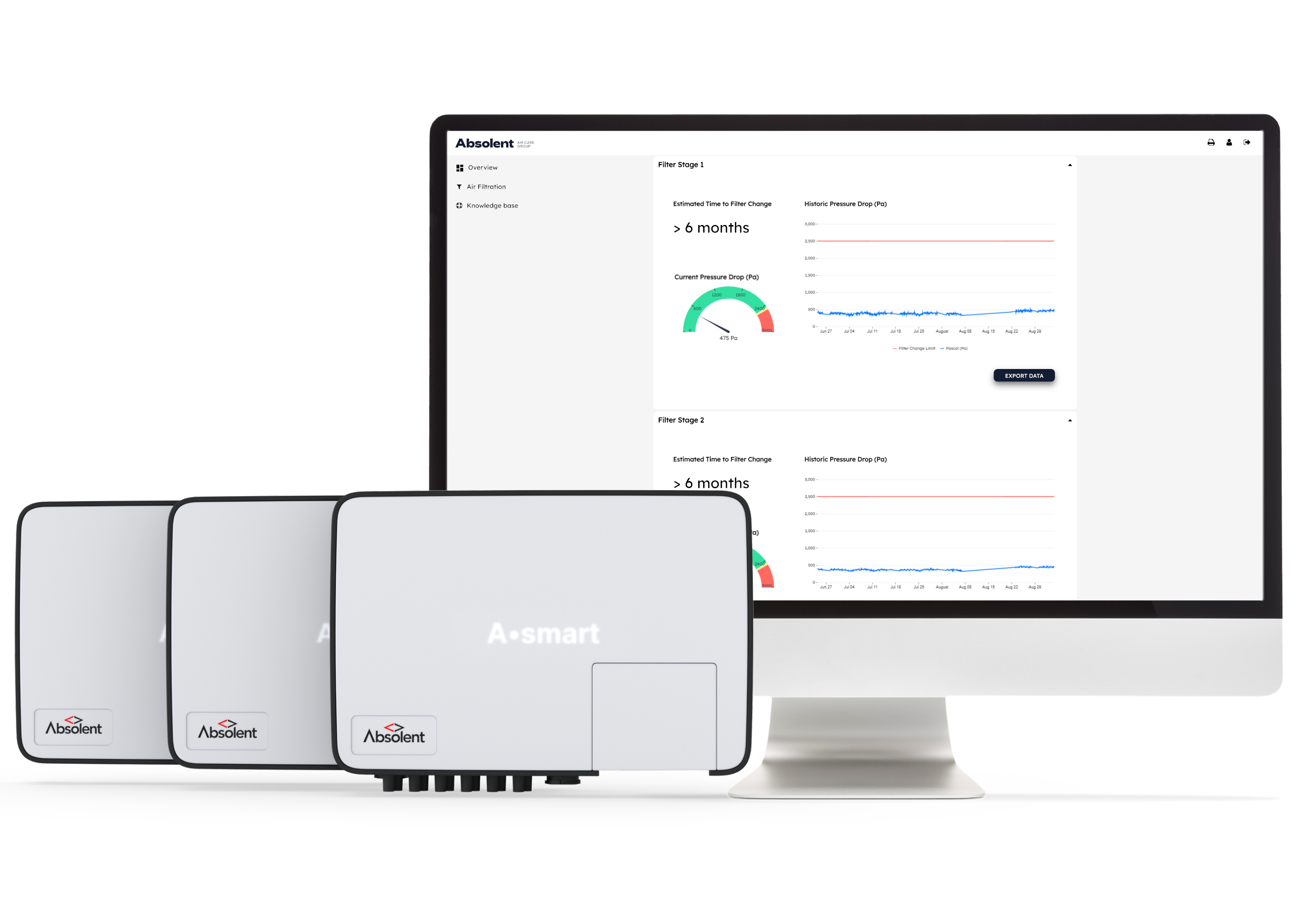 The reporting goes like clockwork
With A•smart all reporting is a lot easier. Historical data can be used for both internal and external reporting, for example ISO 45000 and ISO 14000. And perhaps best of all: you can easily analyse your maintenance, see trends, and see what drives your costs in black and white.
Why A
•

smart?
Better air quality, better working environment and cleaner premises
Reduces unplanned stoppages in production
Helps your machines to achieve optimal performance
Contributes to better health, more satisfaction and less absence due to illness
Helps you to retain and attract the best staff